Beautiful, Immersive,
&

Easy to Use

When people memorize portions of the Qur'an they not only memorize the actual words, but also the locations of the words on the page.

This is why we designed Qur'an Memorizer to look just like a real book. The text is exactly in the same location as it would be in an Uthmani Mus'haf that you would pick up at your Masjid. The pages even turn just like in a real book.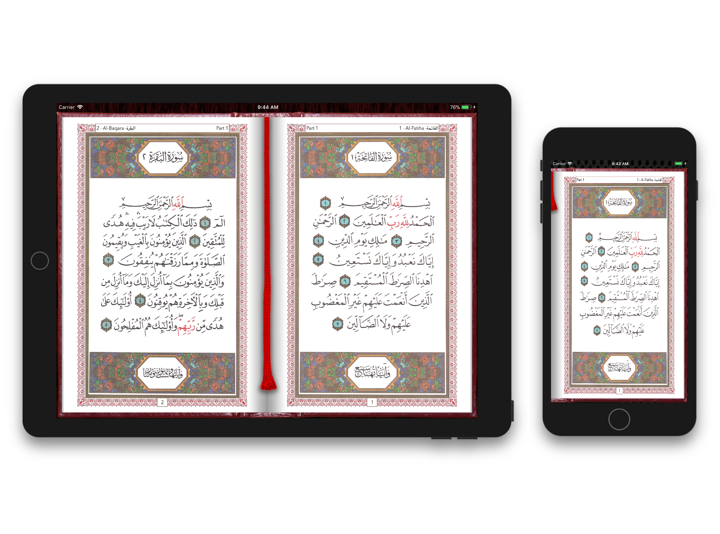 __
---
Smooth Animations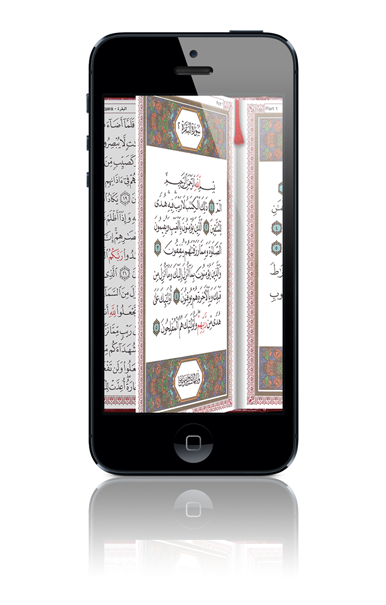 __
On the iPhone, each page is one screen wide. If you're viewing a right-hand-side page, you can swipe to the right to move the book to the left and to view the left-hand-side page. then you can swipe to the right again to turn the page the way you would with a real book.
The smooth animations contribute to an immersive environment where you can focus on reading and memorizing without having to think about what's happening behind the scenes.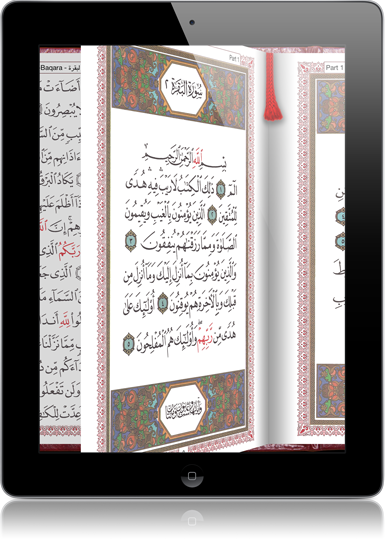 __
The larger size of the iPad is such an advantage - the beautifully rendered pages make you feel like you're reading a real book. The larger fonts put less strain on the eyes when you're not perfectly still - when reading on a train, for example.
---
Powerful Database
This app is powered by a powerful database that allows you to view verse translations, set bookmarks and even add your own notes to any verse. You can set as many bookmarks or notes as you want. You can also search the translations.
---
Crystal Clear Audio
In addition to reading the Qur'an using this app, you can also hear it. If you turn on audio (it's on by default) then tapping on a verse will play the audio for that verse. If you tap again before the audio is done, the audio will stop. Tapping the verse again will make the audio start up from where it left off.
You can also play audio loops: you can select a starting verse and an ending verse, how many times you want to play each verse, how much of a pause you want between each verse, and how many times you want to play the entire loop. This can be very helpful when you're trying to memorize the Qur'an.